it was a chilly night on December 19, 2008, but the crowds were still out in full force for the 2008 Vail Village Christmas Tree lighting. There were many different caroling groups singing to the crowd, a live orchestra, and multiple guest speakers including Vail Mayor Dick Cleveland who eventually lit the tree.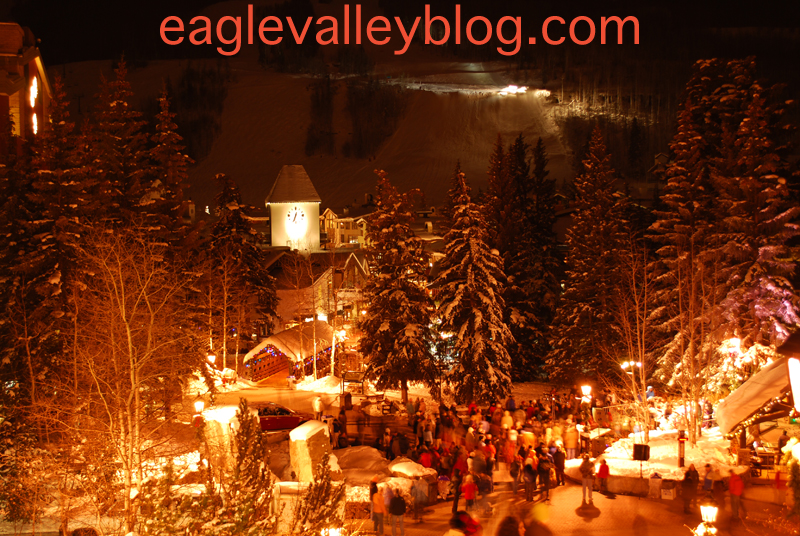 There was a parade from Lionshead Village to The Vail Village with Dancing Christmas Trees, Santa and his reindeer, Two Frosties, a Polar Bear, and other fun characters for the kids to enjoy. Once all the extrativities (yes i made that word up, but i like it) the tree was finally lit and what a sight to see it was. And since you all are so diligently reading this article you get to see it to. YAY!!!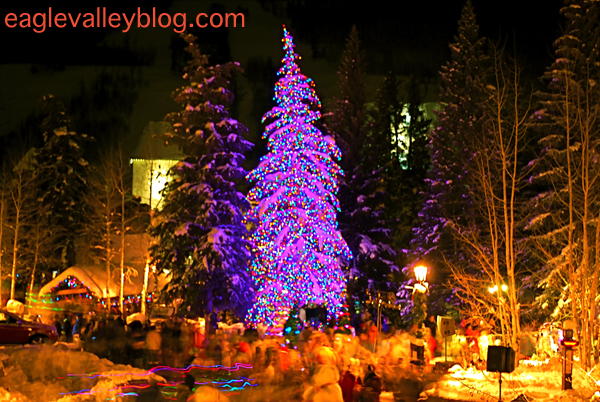 The normal Christmas tree that is normally used has been relieved of its duties this year due to stress from having the Christmas lights on it all winter long, but I have to say that the substitute still looks amazing.