From a statement released by Vail Resorts yesterday, 11/15, at noon:
VAIL MOUNTAIN TO OPEN WEDNESDAY, NOVEMBER 21

Vail, Colo. – November 15, 2007 – Vail Mountain resort officials announced today that they are moving the resort's 2007-08 season opening day from Friday, Nov. 16 to Wednesday, Nov. 21. Snowmaking crews have been making snow on Born Free trail since Nov. 1, but early November snowmaking temperatures have been marginal. Last evening a cold front dropped into the region producing the first significantly cold temperatures that allowed for a great night of snowmaking.

"We are very confident that with the big drop in temperatures, and indications of a strong shift in the weather pattern that we will open with a very good snow surface next week," said Bill Jensen, chief operating officer of Vail Mountain. "It appears that the first major winter storm of the season is headed our way next week as well, which is very good news for our Thanksgiving holiday guests who may even experience a powder day."

Snowmaking operations continue and will accelerate as colder temperatures prevail. Weather forecasters also indicate that a major change is in store for the Central Rockies in the next several days including a traditional Thanksgiving snowstorm.

The town of Vail will now implement paid parking to coincide with the mountain opening. Paid parking will begin at 6 a.m. on Wednesday, Nov. 21.
So what does this mean for Vail? How many guests are here for the anticipated opening? Is everyone completely bummed out? We went to find out, just hours after the release of this news.
A plethora of construction workers and employees, but not a whole lot of anything else. Had guests really recieved the news so quickly?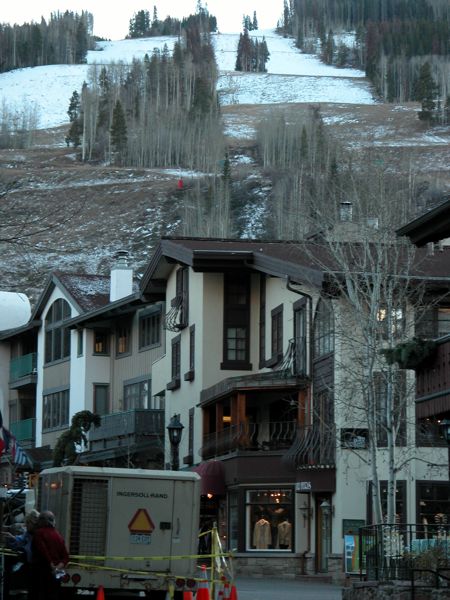 The feeling on Bridge street was that only a few people expected the snow and tourists to show up imminently: the shopkeepers.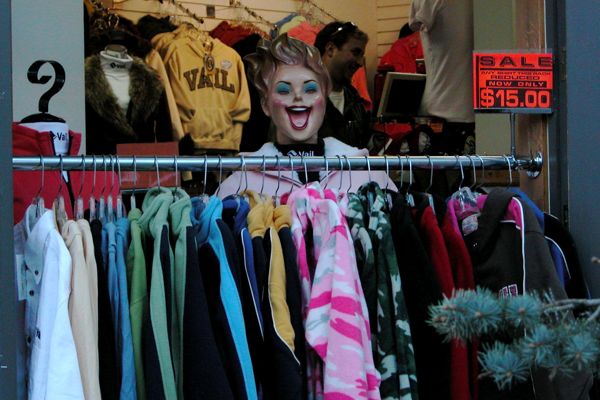 Overall, it didn't seem to be that there was no snow at all, but that what was there didn't reach down to the bottom of the lifts, and it couldn't be made quickly enough once the temperature dropped consistently below 32, about 24 hours prior.
I stopped briefly to chat with Neal at Checkpoint Charlie. Was he disappointed that the mountain would be closed? Naah. The lack of snow was too bad, of course, but he had had time to get used to that idea. Of course, the mountain does not look too appealing to locals anyway.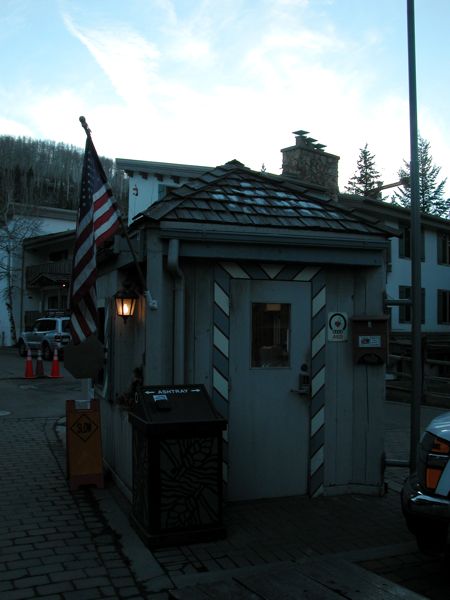 So then came the answer to my burning question: did the guests of this town all know about the earlier decision to keep the mountain closed? I ran into guests Deborah Bainbridge and Edwin Neeb, who asked me if people would be skiing tomorrow. I broke the news, but instead of appearing disappointed they just appeared genuinely less confused. Apparently there were still signs all over the village that the resort would be opening on schedule- signs that had been overlooked or forgotten about by their responsible parties. But it all made sense now. "Its odd how there is no snow. It seems lonely. Its just us and the construction workers." But as it turns out, Deborah and Edwin are not big skiiers- they came mostly just to see it all. "We're always the early birds."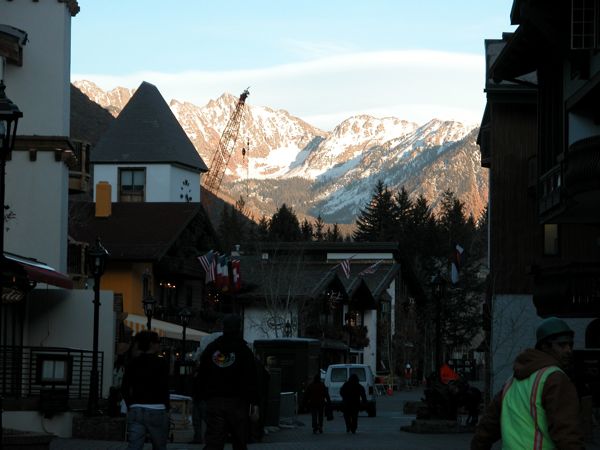 Walking along Gore Creek Drive, I felt what Deborah had said. It was lonely here without the snow. An opening with only this much natural snow would demean all that it has and still does stand for. Some folks, despite the weather, had made sure they were ready for opening, lights and all, like the Village Inn.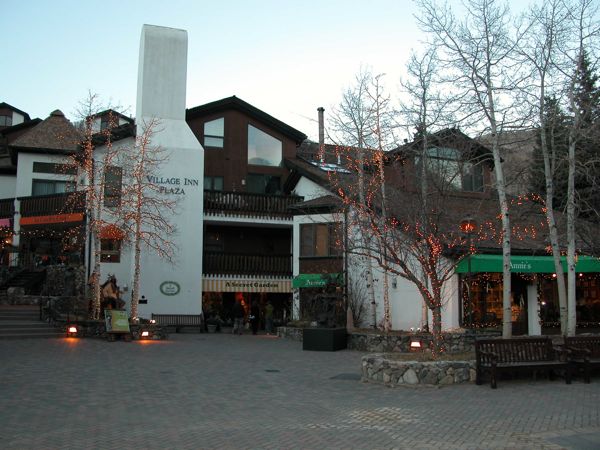 In Lionshead, the view of the slopes was similar to that from the Village.
It was even quieter than the village too. I stopped into Garfinkels at the foot of these lifts to catch a local riff.
On a night where the first day of skiing would follow, usually Garfinkel's would be packed by 5pm. Instead, there were about six, including me, who had decided to go this route despite the lack of opening day to follow. I was able to chat with the happy hour bartender, Daryl, who is about to spend his seventh winter in the area. He remembers back to other winters with similar beginnings. "99 and 01 were like this," he said of the beginning, but was not disappointed the mountain didn't open because "[he doesn't] want to ski on that [stuff.]"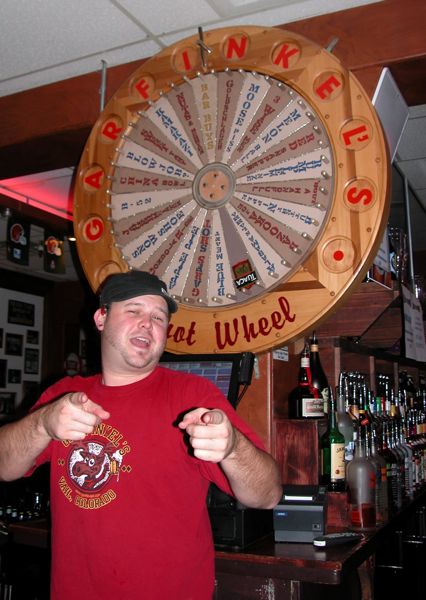 As the hour goes by, a few more people clatter into the bar. The chatter is idle and loose, like a typical off-season gathering. Donovan, who I find sitting next to me, isn't in any hurry to get skiing here at this point. "I'll get a lot of days this winter," he said.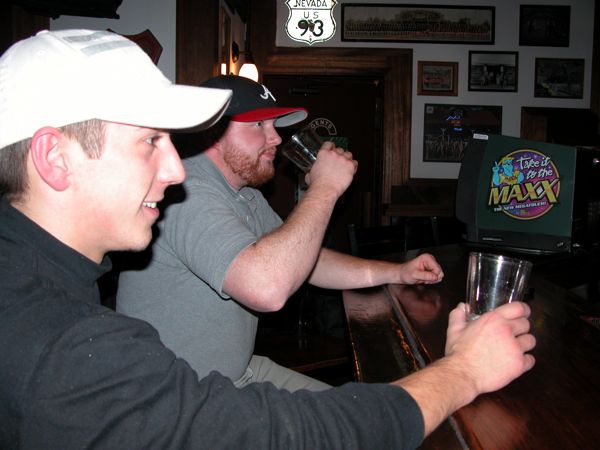 Sooner or later, Happy hour turned into dinner hour, and I had the chance to speak to Scott, the bartender following Daryl, who has been here for 15 years, and is not phased by the lack of snow. I very much enjoyed his insight, "Last year it was California, this year, its our turn. We're pretty fortunate to have early season snow [in general]."
Amazing- overall verdict? Not a big deal. The community appears to be taking it in stride, even though there will be less money this weekend for all the bartenders and shopkeepers to count at the end of the day. It appears to be simply an extended off-season, extended until the snow clouds decide its time to dump and open up the slopes for good. And besides, season pass holders can already enjoy Keystone, Breck, A-Basin, and Copper. While waiting for the deep snow, theres still the beautiful vistas, friendly faces, and daily bustle of construction and other workers shuffling around, getting ready for the season, during "just another day."